American Express Global Business Travel said Carlyle Group and several big name investors are buying a stake in the corporate travel company.
American Express Co. will retain 50% ownership, according to a statement Tuesday. The deal values the unit at $5 billion, including debt, according to a person familiar with the matter.
The unit offers travel services primarily to businesses that need to book airfare and hotel rooms. The corporate travel business is growing. More than $305 billion was spent on such travel in 2018, a 4.5% gain from the year earlier, according to Bloomberg Intelligence, citing data from the Global Business Travel Association.
The deal was led by Certares, and other investors include the Qatar Investment Authority, Singapore's GIC Pte, funds managed by BlackRock Inc, the University of California's Office of the Chief Investment Officer of the Regents and Kaiser Permanente, according to the statement from the Jersey City, New Jersey-based unit.
American Express shares rose 1.1% to $125.05 at 1:35 p.m. in New York trading. Dow Jones reported the transaction earlier Tuesday.
Source: Bloomberg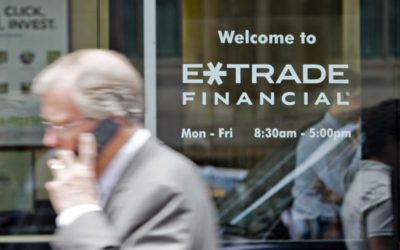 Wall Street investment bank Morgan Stanley will acquire E-Trade for $13 billion, the companies...
read more