Experts warn investors are looking inward during Covid-19 chaos
When Michael Kent, founder of Azimo, presented to the fintech's venture capital backers on 18 March, his first slide urged one thing: Don't panic!
But for most UK fintech investors, the message is not getting through. Banking, venture capital and fintech experts say the much-vaunted sector faces a funding drought as investors dealing with the effects of coronavirus divert resources.
The ripple effect of the virus threatens to be a significant blow for London's fintech scene, which has been a highlight of the financial sector in recent years. The area around Old Street, known as Silicon Roundabout, where many of these businesses are located, has boomed, becoming a hub for innovation and the gig economy. Charlotte Crosswell, chief executive of Innovate Finance, the trade body, said roughly 100,000 people work in the sector.
As recently as 17 March, prime minister Boris Johnson boasted that "Britain is second in the world for fintech", trailing only the US, after a Tech Nation report found investment in the UK sector had doubled to $5.2bn in 2019.
But the prospects for many of London's fintechs now look grim. One executive at a Wall Street bank, based in London, told Financial News "no fundraising will get done with external investors for the next couple of months".
Most of the City's start-ups are only a few years old and many of them are not yet profitable. John Meehan, a partner at Arma Partners, the boutique bank, said: "Loss-making businesses in the current environment that have any consumer focus – they're difficult business models at the moment, given what we're probably entering into over the next few weeks."
Recent reports suggest digital banks Monzo and Monese, which have millions of customers between them, are among those pursuing investment. Rival start-up Revolut scored $500m at a $5.5bn valuation on 25 February. Advisers pushed Revolut to close that fundraising as soon as possible, according to a person familiar with the matter. Now, the door to further funding for the industry looks to have slammed shut.
"Our principal concern is to make certain that the companies [in our portfolio] are well managed and they don't run out of cash," said Nigel Szembel, investor-relations lead at Augmentum Fintech, the listed investment trust that has backed a host of start-ups.
Mina Mutafchieva, principal at Dawn Capital, the venture investor, helped close an $8m fundraising for Cleanshelf, the software management firm, last week. She said deals that are "late in the pipeline, for serious investors with good liquidity" will still close, but that earlier-stage talks will flounder.
Mutafchieva said Dawn has been advising start-ups "to really take a hard look at what they're spending where" and "potentially slowing down or freezing potential hiring". The firm has recommended start-ups focus on collecting unpaid invoices and has even suggested cutting back on offering free food in the office.
Ruth Wandhöfer, a partner at Gauss Ventures, said her firm is looking "very carefully" at its portfolio to identify areas of short- to medium-term shock. She considered start-ups that rely on bank integrations as one potential problem area, because banks will "put everything on hold" while dealing with Covid-19. One of the start-ups backed by Gauss is Curve, a fintech firm that lets users access all their bank accounts through one app. A spokesperson for Curve declined to comment.
Azimo's Kent is now updating his investors, which include the Japanese conglomerate Rakuten, on a weekly basis, which he said is more regular than usual. Kent said the sector will shed jobs, although he added that Azimo has no plans to make redundancies.
One London-based venture capitalist, who wished to remain anonymous, said "the biggest problem currently is the four to six-week paralysis" caused by the outbreak. He said there may be opportunities "to capitalise on" but, in the short term, investors and start-ups will be busy adjusting to a new reality.
Many start-ups are transitioning to remote working. Adam Dodds, chief executive of Freetrade, the share-trading firm, went into an empty office on Wednesday to collect and post laptops to new starters. With all of its staff working from home, the platform is experiencing higher trading volumes than ever before, he said.
Starling Bank, which drew another £60m from existing backers in February, is gradually instructing all staff to work from home. But with hundreds of employees across offices in London, Southampton and Cardiff, the process is not straightforward. The fledgling bank still has a "core team" in London. It sent a team of engineers home some weeks ago in order "to keep them safe".
Several companies have insisted that staff dial in to calls with video on. The open-banking start-up TrueLayer is running a "most bonkers mug" competition and finishes every day with "aperitivo" hour, while both TrueLayer and Fractal Labs, another fintech firm, have handed staff hundreds of pounds in stipends to set up home offices.
Disruption to start-ups' operations, coupled with funding shortages, may lure bargain-hunting investors into the market.
"We have heard that there are people looking for those opportunistic deals. As with any significant market correction, people see a buy opportunity," said Angus McLean, a partner at Simmons & Simmons, the law firm.
Source: Financial News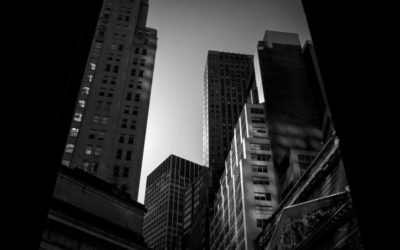 As private equity investments become all the more commonplace in pension fund portfolios, is the...
read more