Fortress Investment Group LLC has made a last-minute offer of as much as 900 million euros ($1.1 billion) for media rights to Italy's Serie A soccer league, according to a document seen by Bloomberg.
Serie A's board of directors are set to gather on Tuesday to review the various bids for the media company that will control the TV rights, people familiar with the matter said.
Representatives for Serie A and Fortress declined to comment.
Rival private equity firms Advent International and CVC Capital Partners have already bid about 1.6 billion euros ($1.9 billion) for part of a new media company, people familiar with the matter said at that time. Italy's FSI fund is also part of the binding offer, which would give the investors a 10% stake. The coalition could help win over the presidents of Italy's soccer clubs, who have been divided over a potential deal.
Bain has also improved its offer in recent days, according to another document seen by Bloomberg. In its latest proposal, Bain is seeking a 15% stake in Serie A's media rights company in a deal valued at about 1.6 billion euros, the document shows. A representative for Bain didn't immediately respond to a request for comment.
Fortress's proposal includes issuing preferred equity shares for an initial amount of 500 million euros, the document said. Fortress will provide the option to issue an additional 400 million euros of "investment instruments during the first three years" for any shortfall below 1.35 billion euros in the media company's net revenue, according to the document.
Fortress is also in advanced talks with broadcasters that could provide an annual minimum net revenue guarantee of at least 1.15 billion euros, the document said.
The discussions come as Serie A tries to increase its revenue to levels closer to those of England's Premier League and Spain's La Liga. Serie A generated revenue of about 2.5 billion euros in 2018-2019, with almost 60% coming from broadcasting, according to a June report from Deloitte.
Source: Bloomberg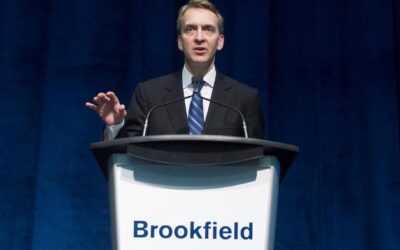 Brookfield Asset Management Inc. is exploring a sale of its life-sciences real estate portfolio,...
read more