London-based private equity firm Actis is betting on the expansion of the digital infrastructure sector in South Africa with two new investments. 
The firm has acquired a controlling stake in fibre broadband provider Octotel, in a deal with an enterprise value of ZAR2.3bn ($140m). Founded in 2016, the company's fibre network has passed more than 175,000 premises to provide connectivity in homes and businesses across the Western Cape region.
Following the acquisition, Actis plans to expand its coverage by finding growth opportunities and turning Octotel into a "national fibre network", a person familiar with the situation told Private Equity News.
At the same time, the firm has also invested $10m for a minority interest in RSAWEB, a South African internet provider, the person added.
Both businesses were founded by entrepreneurs Rob Gilmour and Mark Slingsby, who will remain as shareholders. Further details on the companies' new ownership structure, however, were not disclosed.
"We see first-hand the impact that affordable connectivity has in communities in South Africa for work, entertainment and education," David Cooke, Johannesburg-based Actis partner, noted in a statement.
Actis is one of the largest private capital investment firms in Africa today, having committed over $4.5bn to the continent across real estate, private equity investments, energy, and infrastructure over the last 15 years.
The firm is also one of the main overall investors in emerging markets, geographies where a number of private equity firms have been avoiding amid the pandemic, PEN has recently reported.
Total dealmaking in emerging markets has nearly halved in the first half of this year. The global private equity industry concluded 197 transactions worth $22.5bn over 377 deals valued at $38bn in the first six months of 2019 in these geographies, according to PitchBook.
But Cooke is confident that the digital infrastructure is a "high-growth sector" with new opportunities "driven by the demand for reliable, high quality, high speed digital access in the home" in South Africa.
At the moment, Actis employs around 300 people across 17 offices around the world, and has 64 portfolio companies across Asia, Africa and Latin America, according to its website. It was set up by the Commonwealth Development Corporation, and was spun out in 2004. Since its inception, it has raised $19bn in funds.
Source: Private Equity News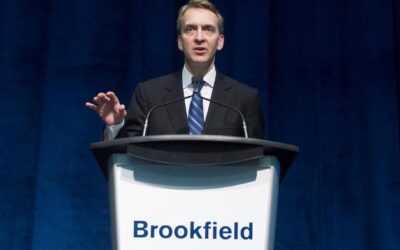 Brookfield Asset Management Inc. is exploring a sale of its life-sciences real estate portfolio,...
read more