The Livekindly Collective has recently raised $135m in new funding led by its founding organisation Blue Horizon, the Swedish firm and other investors, including growth investor Trustbridge Partners 
A new alternative meats business led by a longtime Unilever executive has raised $335m since March to compete in an increasingly crowded market.
The Livekindly Collective, which has amassed five companies since its launch, produces plant-based meat alternatives and operates a lifestyle media platform focused on plant-based living.
At its helm is Kees Kruythoff, the company's chief executive and chairman. Kruythoff held numerous leadership roles at Unilever over his nearly three-decade career there, including in its North America and homecare divisions.
The company recently raised $135m in new funding led by its founding organisation Blue Horizon and other investors, including growth investor Trustbridge Partners and European private equity firm EQT.
Companies such as Beyond Meat, Tofurky, and Impossible Foods have worked to upend the meat market, maneuvering their products into retailers alongside traditional burgers and other meat products. Although hardly new, plant-based proteins have grown more popular—both among those abstaining from meat and from meat eaters—for their perceived health benefits and environmental sustainability.
Startups such as Impossible Foods and Beyond Meat have said they are working to make their products available at more places and at a lower price point to help win over additional consumers.
Impossible Food's burgers are expected to be available in more than 20,000 stores—above what the company planned before the pandemic—by the end of 2020, The Wall Street Journal previously reported. Beyond Meat began selling its burgers at Walmart's Sam's Club and BJ's Wholesale Club Holdings stores earlier this year.
Grocery stores sold $31.5m of fresh alternative-meat products in the eight weeks ending 25 April, a nearly 270% increase over the same period last year, data from Nielsen show.
Livekindly launched in March with an initial $200m in a founders round of capital, and since then it has expanded in the global alternative meat market through five deals. The company's brands include the Fry Family Food, which has a large market in South Africa; Germany-based LikeMeat GmbH; and Sweden's Oumph!
Livekindly plans to use the latest round of capital to help launch its products in the US and China. It also expects to back more acquisitions of companies and brands before the end of this year, according to Kruythoff.
Despite intense competition from other brands, Kruythoff is optimistic Livekindly will thrive in the US market.
"We are all pushing the same boat up," Kruythoff said. "The real competitor is the meat market."
The new business collective launched during the coronavirus pandemic, and experienced a boost in demand for some brands most often found in the frozen food section such as Oumph! and the Fry Family, he said. Sales also were likely buoyed by slower production at animal processing plants, some of which had to shut down following outbreaks of the virus among workers.
The launch of Livekindly provided a new opportunity for plant-based proteins to target "flexitarians," or those who eat a semi-vegetarian diet but may not be strictly abstaining from animal-derived products. Kruythoff sees an opportunity to delve into market development for these consumers.
"I think in two generations people will look back and say 'Why were we at all eating animals?'" he said.
Source: Private Equity News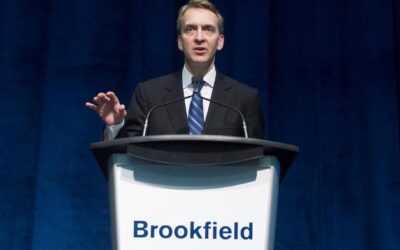 Brookfield Asset Management Inc. is exploring a sale of its life-sciences real estate portfolio,...
read more