Lead Edge Capital, a technology focused growth stage investment fund, today announced the closing of Lead Edge Capital V. Fund V was oversubscribed and closed at its hard cap, with $950 million of commitments from over 500 existing and new limited partners. The addition of Fund V brings the Firm's total capital raised since inception to over $3 billion.
Lead Edge Capital was founded in 2009 and invests in growth-stage software, internet, consumer, and tech-enabled service businesses globally. LEC will target making equity investments of between $20 million and $150 million per portfolio company from Fund V.
Today's news comes on the heels of an active year for LEC — in the past twelve months, the Firm has made several new investments, including: Azul Systems, Bumble, Copado, Essential Accessibility, Grafana Labs, Guild Education, Hinge Health, Knock, Talkdesk and Workhuman. Additionally, during this year, multiple LEC portfolio companies will achieve liquidity events, including Asana (Direct Listing on NYSE), Signal Sciences ($775M acquisition by Fastly) and ANT Group (anticipated IPO).
LEC takes an innovative approach to value added investing through its Limited Partner (LP) investor base. This LP network consists of more than 500 accomplished executives and entrepreneurs who have built, run, and invested in some of the world's most successful companies.
Lead Edge's LPs leverage their extended networks and deep knowledge bases to assist portfolio companies throughout the investment lifecycle. Limited Partners come from companies including Charles Schwab, Capital One, Disney, NetSuite, eBay, Microsoft, Xerox, Unilever, Cisco, Saks, Autodesk, Intuit, ESPN, and many more. Over the past year, the Lead Edge team and its LPs have facilitated more than 500 introductions to portfolio companies.
"The leadership teams of our portfolio companies have shown tremendous resilience and resourcefulness, despite unprecedented circumstances around the world," said Mitchell Green, Founder and Managing Partner of Lead Edge Capital. "Going forward, our strategy at Lead Edge Capital will continue to be the same as it has been for the past 10 years. Our team and network of investors act as an extension of our portfolio companies. We are honored to have the continued support of our stellar LPs and look forward to continued collaboration for years to come."
"Lead Edge Capital prides itself on being a dynamic supporter of portfolio companies," said Lorrie Norrington, Operating Partner at Lead Edge Capital. "Whether it's adding value to a portfolio company by introducing them to a prospective customer, connecting them with a key hire or identifying potential Board Directors, Lead Edge will always find a way to help."
Source: Businesswire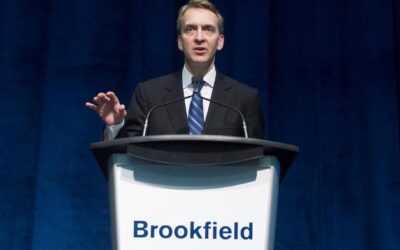 Brookfield Asset Management Inc. is exploring a sale of its life-sciences real estate portfolio,...
read more