HarbourVest Partners has wrapped up fundraising for its largest-ever flagship secondaries fund, the Boston firm said.
The fund, Dover Street X LP, closed at its hard cap with $8.1bn, including the general partner commitment. Investors included pensions, endowments, corporations, sovereign wealth funds and others, HarbourVest said.
The fund size is a major step up from the firm's predecessor fund, which closed at $4.77bn in 2016.
Secondaries vehicles have been one of the few bright spots for private equity fundraising in 2020, which has been hampered by the effects of the coronavirus pandemic. Many investors expect secondaries to thrive during an economic downturn, as they did during the 2007-2009 financial crisis, because of increased opportunities to buy from distressed sellers.
Secondaries funds raised $44bn in the first half of the year and global secondaries dry powder stood at $125bn in June, a record high, according to data tracker Preqin. In August, 73 funds were seeking a combined $69bn from investors, Preqin said.
HarbourVest has been in the secondaries market since 1986 and has committed about $25bn in total in that time. The firm aims to invest in the less efficient sectors of the market, emphasizing complex deals.
Public pensions that approved commitments to the new fund include the Nebraska Investment Council, the Vermont State Employees Retirement System and the Policemen's Annuity & Benefits Fund of Chicago, pension documents show.
The firm's predecessor fund, Dover Street IX, had an internal rate of return of 36.2% as of 30 June 2019, according to a document from the Vermont pension system.
Source: Wall Street Journal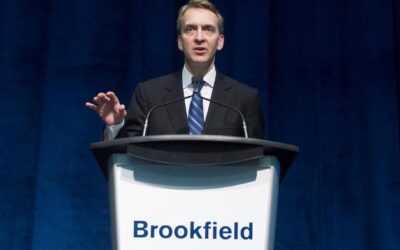 Brookfield Asset Management Inc. is exploring a sale of its life-sciences real estate portfolio,...
read more