Dealmaking may have had a subtle recovery in the third quarter this year, but the real return to pre-pandemic levels is still far away. A majority of private equity and venture capital executives, or 74% of them, believe the industry's rebound will only happen by the end of 2021, a recent survey by consultancy EisnerAmper has found.
The poll was conducted in September with over 250 global alternative investment professionals.
"The alternative investment industry has remained resilient during a year that no one could have predicted and has adapted quickly and efficiently to the challenges that the global pandemic has posed," said Peter Cogan, managing partner of EisnerAmper's financial services industry.
For this year, respondents have singled out technology and healthcare as the strongest sectors with the greatest growth opportunities.
For 32%, however, there are difficulties in finding deals that would diversify their portfolios. Fluctuations in US trade policy and cybersecurity concerns were also cited as a top challenges for businesses in this sector by 21% and 19% of respondents, respectively.
The working from home setup does not seem to have been a huge problem for alternative investors.
Although due diligence may be challenging to be done remotely, 80% of those investors surveyed said they have been able to satisfactorily conduct it virtually during the pandemic.
The results are an indication that the habits of the industry, so reliant on in-person meetings and business trips, may be about to change. Over 70% of respondents said post-Covid-19, some online meetings will still be used instead of in-person interactions, according to the study.
Though hiring at many private equity and venture capital firms halted in the early days of the pandemic, 56% of respondents stated that they do plan to hire more people over the next 12 months, with 76% of those adding to their operations teams and 52% adding to their investment teams.
"Planning to resume hiring in 2021 is a strong indication that the private equity industry is recovering from the disruption that the pandemic caused in the first half of the year," Cogan argued.
Source: Private Equity News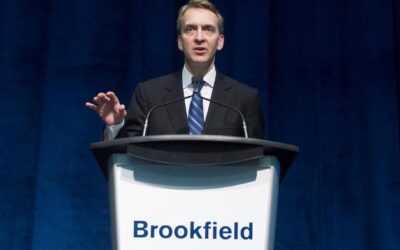 Brookfield Asset Management Inc. is exploring a sale of its life-sciences real estate portfolio,...
read more