Robert Smith, the billionaire founder of Vista Equity Partners, has agreed to a $140m settlement with the Department of Justice to resolve a long-running criminal tax investigation, said a person familiar with the matter.
As part of the deal, Mr Smith will admit liability for personal taxes owed and failing to properly file foreign bank account reports but avoid indictment through a non-prosecution agreement, the person said.
Mr Smith, who is the US's richest black American, oversees more than $58bn in capital commitments at Vista, one of the biggest private equity firms focused on the software sector.
The investor drew headlines in May last year after pledging to pay off the student loans for a class of graduates at historically black Morehouse College in Atlanta.
Mr Smith and Vista declined to comment. A justice department spokesman declined to comment. The Wall Street Journal first reported news of the settlement on Wednesday.
Vista told its investors in August that it was not the target of the justice department's investigation and that Mr Smith was seeking a resolution of the case after the news agency Bloomberg reported that prosecutors had for years been investigating his personal tax affairs.
The investigation was said to stem from an inquiry into an offshore entity set up when Mr Smith launched his first private equity fund in 2000 with capital provided by Robert Brockman, a software executive.
A portion of profits to which Mr Smith was entitled — known as his "carry" — from that first fund flowed into the offshore entity. In 2014 and 2015 he donated those monies, amounting to $200m, to a charitable foundation he runs, one person familiar with the matter said.
The person added that Mr Smith had been "fully entitled" to the money in the offshore entity and had conceded that he should have paid taxes on those funds when he earned them.
The justice department has also been investigating Mr Brockman, who has not been charged with any wrongdoing, according to a March ruling by the Supreme Court of Bermuda.
The judgment stated that the "tax and money laundering" probe related to a charitable trust of which Mr Brockman was a beneficiary and "more than $2bn of unreported gains made by entities within the . . . trust structure".
Mr Smith's settlement requires him to co-operate with the justice department, according to the person familiar with the matter.
An attorney for Mr Brockman did not immediately respond to requests for comment. His company, Reynolds and Reynolds, declined to comment.
Source: Financial Times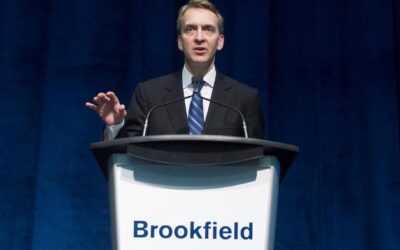 Brookfield Asset Management Inc. is exploring a sale of its life-sciences real estate portfolio,...
read more