London's fintech firms have secured $3.6bn in investment in the first nine months of 2020, with more than 60% of that cash coming from US investors. 
Fintechs received $2.2bn through funding rounds with at least one US investor, according to data published by Dealroom and London & Partners on 16 October.
Funding rounds with US investors are significantly bigger than those without an American firm with the average deal value sitting at $44m compared with $12m without US participation. Americans have been more willing to splash the cash on British fintech than in previous years even though the UK has handled the coronavirus crisis badly and as the country heads towards the end of the year without a trade deal with its biggest trading partner.
The UK capital has retained its spot as the world's second-hottest destination for fintech investment, sandwiched between San Francisco and New York which have collected $5.1bn and $2.2bn respectively in 2020.
Meanwhile, the City is top in the world for the number of deals secured, closing 167 transactions in the first nine months of 2020 compared with 107 for San Francisco and 95 for New York. Paris, Europe's second most popular fintech destination by number of deals, lagged behind on 40.
However, 2020 is unlikely to beat 2019 when London-based fintech firms raked in $5.1bn split between 261 deals.
Significant fundraisings by London-based fintech firms this year included digital bank Revolut's $580m series D, which included participation by US investment firms TCG, Ribbit Capital and TCV, and payments firm Checkout.com's $150m series B led by New York investor Coatue.
Expansion across the pond has also been a prominent strategy for fintech companies in recent years, with Revolut and fellow challenger Monzo both chasing new customers in the US.
Investors in other countries also view London as an attractive destination for fintech investment. Canadian investment firm Clearbanc pledged on 8 October to spend £500m taking stakes in the UK e-commerce sector over the next year.
Of European cash flowing into fintech so far this year, 44% has gone to London-based companies.
"World-leading fintech scaleups were born in London out of the 2008 financial crisis and today London's fintech companies are innovating to respond to changing demands caused by the pandemic," said Laura Citron, chief executive of London & Partners.
"These new investment figures show London is a well established global fintech capital and I am confident we will continue to see growth in the city's biggest tech sector."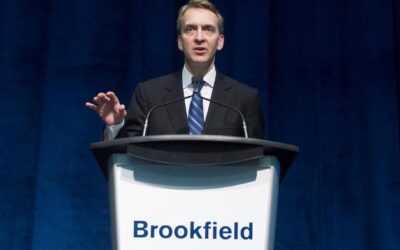 Brookfield Asset Management Inc. is exploring a sale of its life-sciences real estate portfolio,...
read more