The remaining assets of Wirecard's core European business have been sold off to Spanish lender Banco Santander, following an "intense investor process" during the insolvency proceedings of the collapsed fintech firm.
Santander will acquire the assets of Wirecard's technology platform, with most employees currently managing those assets to join Santander's global merchant services team, Wirecard said in a statement late on 16 November.
The majority of employees of Wirecard Bank will also be taken on by Santander, though the bank will "enter a solvent wind-down process" once the transaction has completed. The deal is expected to be finalised by the end of the year, if approved by competition authorities.
"Until that date, Wirecard and Santander will jointly work to ensure a smooth transition to this new phase of the Wirecard service," the German payments processor said.
Santander said it intends to keep the roughly 500 employees in their locations, using the deal to accelerate expansion of its Getnet payments franchise.
It said it will not assume any legal liability for Wirecard or its past actions, according to the 16 November statement.
Wirecard shut down in June after finding a €1.9bn hole in its accounts, leaving the firm and its network of subsidiaries hanging in the balance. It sold off its UK arm to fellow fintech Railsbank in September.
Wirecard's insolvency administrator Dr Michael Jaffé said the investor process had been held under "the most unfavourable conditions".
"This is even more remarkable because the whole process has been overshadowed by ever-new scandal reports of past events and initially no liquidity was available to maintain business operations. It is particularly pleasing that this result offers employees a positive perspective."
Wirecard's subsidiaries in Brazil, Romania and North America have also been disposed of in the three months since its collapse. However, talks are still underway about the sale of subsidiaries in Asia, South Africa and Turkey, which Jaffé said would materialise "within the next weeks".
Ana Botín, Banco Santander executive chairman, said: "At Santander, we aim to provide the best payment solutions and services to our customers. The assets and talent we will gain as part of the acquisition will help us accelerate Getnet's expansion plans in Europe, while also increasing our product development capacity."
The sale to Santander was first reported by the Financial Times, which valued the deal at €100m, citing two people familiar with the matter. Other firms reported to be in the running for Wirecard's assets included British mobile network operator Lycamobile.
Source: Private Equity News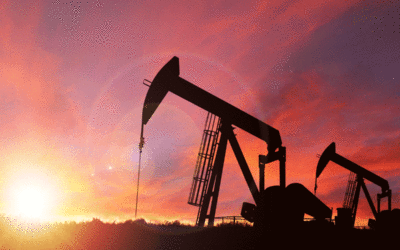 The value of oil company shares owned by UK public pension funds has fallen by £2bn in less than...
read more