Australian authorities have barred Crown Resorts from opening its flagship A$2.2bn ($1.6bn) casino resort in Sydney until a full review of its gambling licence is completed by February next year.
The decision by the Independent Liquor and Gaming Authority of New South Wales followed an admission by the gaming group that criminals may have laundered money through bank accounts it set up to facilitate high roller gamblers.
The delay to the planned December launch of the casino resort — housed in the tallest residential building in Sydney — marks the latest setback for Crown, which counts billionaire James Packer and US private equity group Blackstone among its largest shareholders.
Philip Crawford, chair of the ILGA, told reporters on Wednesday that the regulator was "not comfortable" with Crown opening its Sydney gaming operations until an inquiry headed by Patricia Bergin, a former judge, concludes in February.
He said it was disappointing that Crown had not made the decision itself to delay the opening, noting management was clearly "not picking up the vibe".
Shares in the company were placed in a trading halt on the ASX shortly before the ILGA announced its decision.
Crown said it would continue to focus on opening Crown Sydney's non-gaming operations, which include a luxury hotel and residential apartments, in consultation with the ILGA.
Maadhavi Barber, an analyst at Moody's Investors Service, said the delay was credit-negative for Crown, as it "highlights the potential severity of findings by the Inquiry, and the risk of meaningful sanctions and/or limitations on Crown's ownership and operations". 
The Bergin inquiry is investigating whether Crown engaged in money laundering, breached gambling laws or partnered with junket operators with links to drug traffickers, money launderers, human traffickers and organised crime groups. It was set up last year following media reports that organised crime gangs laundered money at the company's Melbourne casino.
In testimony made public on Wednesday, Crown's legal team for the first time admitted to the inquiry that two bank accounts set up to facilitate gambling by VIP players were probably used for money laundering.
The group had steadfastly denied media allegations that it had facilitated money laundering, hitting out with a full-page advert accusing Nine Entertainment's "60 Minutes" and Fairfax of leading a "deceitful campaign against Crown".
Mr Crawford said the money laundering revelations heard by the inquiry were "extremely concerning" and allowing gambling at the Sydney casino before its final report was handed down would pose unacceptable risks for the community. 
"It would have been completely untenable to allow the casino to open next month as planned, prior to the findings being released," said Elizabeth Sheedy, professor of applied finance at Macquarie university. "It remains to be seen if it can ever open with Crown as the licensee," she added.
Several weeks of public hearings have produced searing criticism of the corporate culture and governance at Crown Resorts, in which Mr Packer owns a 36 per cent stake.
Crown is facing several other probes by Australian regulators including Austrac, the country's financial crimes agency.
Source: Financial Times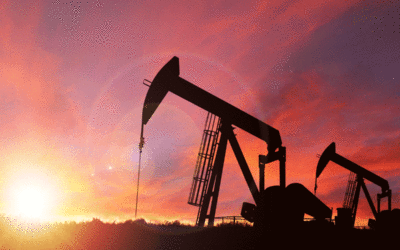 The value of oil company shares owned by UK public pension funds has fallen by £2bn in less than...
read more