A Seattle-based private-equity firm has closed its inaugural fund to invest in industrial technology companies.
Pike Street Capital closed on $237 million for its debut vehicle, exceeding its original $200 million target.
The firm already has backed three companies from Pike Street Capital Partners LP, which is expected to be home to seven portfolio companies, according to Paul Caragher, a managing partner at Pike Street.
The firm made its first investment from the fund in late 2018, backing US BioTek Laboratories LLC, a clinical laboratory and testing facility. Two other deals followed, with investments in logistics management company QuickBox Fulfillment and engineering business Trublue LLC, which does business as Head Rush Technologies.
Each portfolio company underscores the interests of the firm. Mr. Caragher said. Pike Street's focus on industrial technology means it is particularly interested in the subsectors of testing and measurement and specialty manufacturing, as well as in distribution and logistics technologies.
He added that Pike Street is focused on understanding the technical end buyer of products and services from its portfolio companies and bringing forth operational expertise to help those businesses.
Before co-founding Pike Street, Mr. Caragher spent part of his career at Danaher Corp. and most recently was the president and chief executive of Radiant Zemax, a company formed by Seattle-based private-equity firm Evergreen Pacific Partners now known as Radiant Vision Systems.
Pike Street was founded in 2018 by Mr. Caragher, along with David Dandel and Edward Whatley. Messrs. Dandel and Whatley both came from Evergreen Pacific, which focuses on investing in midmarket companies in the western U.S.
Pike Street targets controlling stakes in companies across the U.S. with revenue of $10 million to $100 million, and $5 million to $15 million in earnings before interest, taxes, depreciation and amortization.
Fundraising for the new vehicle began in 2018 and wrapped up earlier this month, Mr. Caragher said. The fund's limited partners include endowments, funds of funds, family offices and insurance companies, among others.
Pike Street's operational capabilities have been tested by the coronavirus pandemic this year. To help steady its portfolio companies, Mr. Caragher said, the firm put in place a five step Covid-19 response plan to help its portfolio companies weather the crisis. This includes initiatives ranging from increased communication with employees and customers to financial contingency planning.
One of its companies, US BioTek, was able to pivot from food allergy testing to antibody and virus testing in mid-March as the pandemic took hold in Washington state.
Although Pike Street isn't only focused on investing in Pacific Northwest companies, its Seattle location gives the firm opportunities for growth, especially when it comes to accessing talent.
"Because there are not a ton of private-equity firms here, we have a deep talent pool," Mr. Caragher said, adding that there are well-known large companies and venture-capital firms in the area. Despite the presence of those businesses, he said, "There's this gap in the middle market."
Source: Wall Street Journal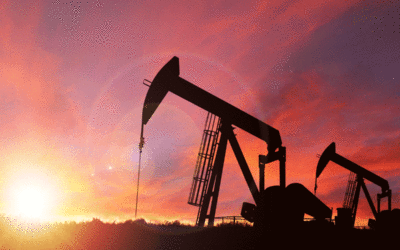 The value of oil company shares owned by UK public pension funds has fallen by £2bn in less than...
read more