Stockholm-based private equity firm EQT is once again adding an ESG twist to a popular form of financing among private markets fund managers.
The firm has negotiated a €2.7bn fund subscription credit facility that links performance on certain environmental, social and governance issues to more favorable interest rates for EQT infrastructure funds using the facility.
The new facility, which could grow to as much as €5bn, is the second one tied to ESG issues that EQT has launched this year. In June, the firm said it had formed a similar fund subscription line for its private equity platform that could reach roughly €5bn in size.
The fund subscription facility will have a particular emphasis on two core areas – gender diversity and greenhouse gas reduction – issues of systemic importance to most modern investors and to society, according to Therése Lennehag, the head of sustainability at EQT.
Over the past decade, fund subscription facilities have become an increasingly popular tool among private equity and infrastructure managers, enabling firms to finance investments out of a fund using a credit line backstopped by the fund's committed capital. The facilities help firms manage capital calls from their fund investors more efficiently but also offer the added benefit of enhancing a fund's internal rates of return, a common performance metric used by private fund managers.
But EQT's new subscription facilities include terms that are linked to improvements on certain ESG issues across portfolio companies held by the funds using the facilities. Assuming the firm reaches certain preset milestones for these ESG metrics, it would ultimately translate into more favorable interest rates for using the subscription credit facilities. EQT declined to provide specifics about the terms or how they would change.
EQT, which had more than €46bn in assets under management at the end of September, is part of a small vanguard of private equity investors that have linked credit facilities of this sort to ESG criteria.
Early this year, Paris-based Eurazeo increased a credit facility that it had in place with 13 banks to €1.5bn from €1bn and indexed the facility's performance to certain ESG criteria, which, if met, would result in fee savings. Late last year, ING Bank NV said it had launched a capital call facility linked to sustainability metrics for Singapore-based Quadria Capital Management.
The firm said its infrastructure platform, like its private equity unit, would seek to improve female representation on portfolio company boards as well as work with portfolio companies to lower their overall greenhouse gas emissions and shift to cleaner forms of energy.
EQT's new subscription facility is backed by a syndicate of some 17 financial institutions, according to the firm. They include BNP Paribas SA and Skandinaviska Enskilda Banken, or SEB, which a person familiar with the new subscription line said helped design it and the ESG mechanics it employs.
EQT didn't specify which infrastructure funds are using the new subscription line or which private equity funds have employed the subscription line announced in June. However, a likely candidate for the new credit facility is EQT Infrastructure V, which is currently in the market with a €12.5bn fundraising target and a €15bn hard cap.
Source: Private Equity News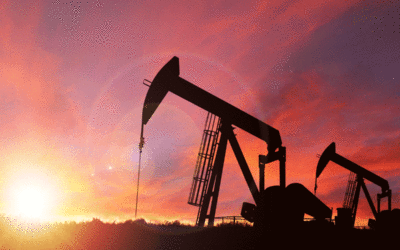 The value of oil company shares owned by UK public pension funds has fallen by £2bn in less than...
read more