The Spanish banks BBVA and Sabadell have given up merger talks they confirmed less than two weeks ago because of disagreements over the pricing of the deal.
Sabadell, which owns TSB in the UK, said it would now seek to "prioritise its Spanish domestic business", indicating it may step up efforts to sell the British lender.
The UK high street bank, which has 475 branches and was already facing an uncertain future if the deal went ahead, has received multiple expressions of interest from rivals and private equity, according to a person familiar with the discussions.
Sabadell's shares fell about 12 per cent while BBVA's rose 2 per cent in morning trading on Friday.
The collapse of the talks is a setback for champions of the consolidation of the Spanish banking sector — a process that had seemed near completion and which regulators support as a step towards cross-border mergers and a means of bolstering domestic lenders' resilience.
The failed deal would have amounted to an acquisition by BBVA, which has market capitalisation of €25bn compared with just over €2bn for Sabadell, but the smaller lender made clear that it considered the price suggested by BBVA to be unacceptably low.
Sabadell said in a statement to Spain's securities regulator that its board of directors "has decided to terminate the above-mentioned discussions, because the parties have not achieved an agreement on the exchange ratio of both entities".
In a separate statement, BBVA said the "conversations in relation to a potential merger transaction with Banco de Sabadell have come to an end without having reached an agreement".
People close to the groups confirmed that the talks had failed because of differences over price, with one suggesting that the discussions had only been made public last week because of a previous leak to the press.
"It was a very surprising piece of news to wake up to this morning, this crashed and burned so quickly," said a person familiar with the process. It is "difficult to explain and quite embarrassing because there was such supportive momentum among the media and regulators, for it to explode apart isn't a good look".
Sabadell had expressed interest in merging with another Spanish bank for months. The talks came as Spain's lenders face a rise in past-due loans because of the pandemic-induced economic crisis.
Together, BBVA and Sabadell would have accounted for about 20 per cent to 25 per cent of the Spanish domestic market's loans, deposits and mutual funds. That compares with 25 per cent to 30 per cent for a proposed tie-up between CaixaBank and Bankia, whose boards next week are likely to approve their own merger, and 15 per cent for Santander.
Sabadell said it would now seek to launch a "new strategy with a clear focus on its domestic market" in the first quarter of next year and would launch a "transformation programme" of its retail banking business focused on small and medium-sized enterprises, which it said would have "a neutral impact on capital and generate more efficiencies".
Sabadell could finance restructuring — notably branch closures and lay-offs — through sales of government bonds, which have appreciated in value with interest rate cuts, and the proceeds from any divestment of TSB, which could be valued at about €1bn.
It said it would "analyse strategic alternatives for creating shareholder value with regard to the group's international assets, including TSB". The bank has previously indicated it would be willing to sell TSB, which it bought for £1.7bn in 2015 after it was spun out of Lloyds.
After suffering a disastrous IT scandal in 2018 — when a failed upgrade and data migration left its customers unable to access their accounts, costing it more than £350m — over the past two years TSB has installed a new management team led by chief executive Debbie Crosbie and now runs its own systems rather than using those of its parent.
It recently announced it would shut a third of its branches at the cost of 849 jobs. While the lender's earnings this year will be affected by coronavirus-related loan provisions and restructuring costs, it has attracted interest from rivals and private equity firms now it is on a more sound footing, a person familiar with the matter told the Financial Times.
Elsewhere among UK high street lenders, the Co-operative Bank has received a takeover approach from US private equity firm Cerberus and Sainsbury's Bank is also up for sale, with NatWest reportedly among the potential bidders.
BBVA, which last week agreed to sell its US assets to PNC in an all-cash deal for $11.6bn, had stressed that acquiring Sabadell was merely one of several options.
"We don't feel forced to do anything," Onur Genc, BBVA's chief executive, said last week. "We already have 15 per cent market share in Spain", which he said was above the minimum efficient scale required to operate successfully in a country.
"We will only do it if there is value for shareholders."
Source: Financial Times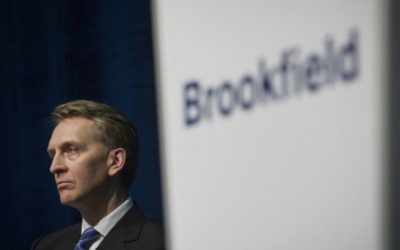 Hammerson has agreed to sell its retail parks to Canadian private equity firm Brookfield, after a...
read more