Everstone Capital, the largest private equity investor in the Indian restaurants segment, will clock neat returns in a partial exit from its seven-year investment in Burger King India Ltd through the fast-food chain's initial public offering beginning next week.
Mumbai-based Burger King India, which is the national master franchisee of Burger King Corporation, has set a share price band of Rs 59-60 apiece for its IPO, the company said on Friday.
The IPO opens on December 2 with the anchor book opening one day prior. The IPO will close on December 4.
Everstone, through its investment vehicle QSR Asia Pte Ltd – the promoter entity — owns a 94.34% stake in Burger King India. The PE firm has proposed to sell 60 million shares, or a fifth of its stake.
Besides the planned stake sale by Everstone, the IPO will also see the company raise Rs 450 crore in fresh capital, according to Burger King India's IPO disclosures.
The total IPO size is Rs 810 crore against an estimated Rs 1,000 crore ($141 million) it was looking to raise last year.
Last month the company filed an addendum to its draft proposal, filed with the Securities and Exchange Board of India (SEBI) last November, to raise more equity than previously proposed but trimmed its valuation owing to coronavirus.
The company had received regulatory approval in January this year. But it postponed the launch of its offering because of unfavourable market conditions.
Based on the first-in, first-out methodology, Everstone is positioned to make 3.58 times returns on its seven-year investment. Its cost of investment (of the shares offered in the IPO) is pegged at Rs 110 crore. In return, it will fetch Rs 360 crore from the partial exit at the upper end of the price band, VCCircle estimates show.
This translates into an internal rate of return (IRR), or annualised return, of 23-25% in rupee terms, estimates show. That's a tad less than it previously aimed to achieve [1], but in line with the 20-30% IRR that PE and venture capital firms typically chase in local currency terms.
Everstone didn't respond to an email query on the returns estimate till the time of publishing this story.
Post the IPO, Everstone's stake will dilute to roughly 60.1% after accounting for fresh shares in the offering.
In May this year, Burger King India raised Rs 58.08 crore by issuing shares to Everstone via a rights offering. Accordingly, it will now look to raise Rs 91.92 crore as part of its Rs 150 crore pre-IPO placement.
The company's equity will be valued at Rs 2,289 crore ($309 million) at the upper end of the price band. Its directly listed peer Westlife Development – master franchise for McDonald's in western and South India – is valued at Rs 6,720.23 crore while pizza QSR chain Jubilant Foodworks Ltd – franchise for Domino's – is valued at Rs 32,961.91 crore.
In the larger restaurant segment, Speciality Restaurant is valued at Rs 185.48 crore.
CX Partners-backed Barbeque Nation Hospitality Ltd is looking to sell stake in the initial public offering of restaurant chain Barbeque Nation Hospitality Ltd after the company submitted its revised offer. However, the IPO looks unlikely anytime soon since restaurant chains have been badly hit by the ongoing pandemic.
Burger King India, the national master franchisee of the Burger King brand in India, owns the rights to develop, establish, operate and franchise Burger King-branded restaurants in India.
In the US, the brand is owned by Burger King Corporation, a subsidiary of Restaurant Brands International Inc., which holds a portfolio of fast-food brands that are recognised around the world and that also include Popeyes and Tim Hortons.
The Burger King brand is the second-largest fast-food burger brand globally as measured by the total number of restaurants, with a global network of over 18,000 restaurants in more than 100 countries and the US at the end of June 2019.
In India, it operates through a total of 239 restaurants including eight sub-franchised restaurants.
The company had aimed for approximately 325 restaurants, including sub-franchised outlets, by the end of 2020. However, the Covid-19 pandemic and various precautionary measures enforced by the governments and law enforcement agencies have had a "substantial impact" on its operations.
The firm will use Rs 432.24 crore out of the fresh net proceeds to roll out new company-owned Burger King outlets, besides using Rs 162.24 crore to repay or make advance payment of its borrowings, Rs 270 crore in capital expenditure for setting up new outlets, and an undisclosed amount for general corporate purposes.
Source: Vccircle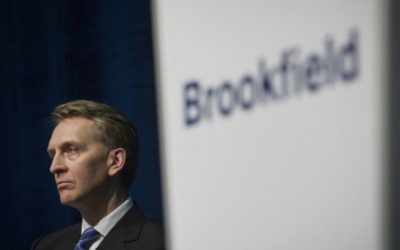 Hammerson has agreed to sell its retail parks to Canadian private equity firm Brookfield, after a...
read more