Carlyle has sold its stake in PA Consulting Group in a deal valuing the UK-based advisory firm at £1.8bn, which ends a highly-acquisitive five-year period of private equity ownership.
Dallas-based US consultancy Jacobs Engineering Group will buy a 65 per cent stake in PA, whose clients include local authorities, healthcare groups and energy companies, it said in a statement on Monday. 
Carlyle bought a 51 per cent stake in the employee-owned group in 2015, valuing it at £600m, with the remainder staying in the hands of staff and its management team. Since then PA has made seven acquisitions, more than doubling its earnings before interest, tax, depreciation and amortisation, according to the statement. 
The deal comes at a time when London-based PA has experienced a boost in activity during the coronavirus pandemic, winning contracts to advise UK public bodies on everything from the supply of ventilators to arrangements for medical staff to be transferred to the newly set-up Nightingale hospitals. 
In total PA has been awarded contracts worth £15m for consultancy on the government's response to the pandemic, according to data collected by Tussell, which monitors public sector contracts. 
Jacobs, which is listed on the New York Stock Exchange, will use a combination of common and preferred equity to fund its stake in the company, and will provide it with a £650m loan and further £100m in debt facilities. 
"We have undertaken a thorough process to screen and select potential new external investors," John Alexander, PA's chair, said in a statement. "We were hugely impressed with Jacobs' commitment to a private equity-style investment to support our values and purpose and accelerate our growth trajectory."
Jacobs said the reference to "private equity-style investment" meant the deal would preserve PA's "independence and heritage" while giving it access to Jacobs' client relationships to enable future growth. 
Under the terms of the new deal, the employees' stakes will be reduced from 49 per cent to 35 per cent. 
Carlyle has been considering a sale of the business for some time and Sky News reported in August 2019 that it was lining up bankers for a possible sale. 
PA generated revenues of about £500m in the year to December 2019, compared with Jacobs' approximately $14bn of revenues in the year to September 2020. 
The UK company was founded in 1943 and has been employee-owned since the 1980s. Having vied with McKinsey, Boston Consulting Group and Bain to become a big global consultancy, it came close to collapse in the early 1990s. The Carlyle deal was the first private equity ownership of the group.
Source: Financial Times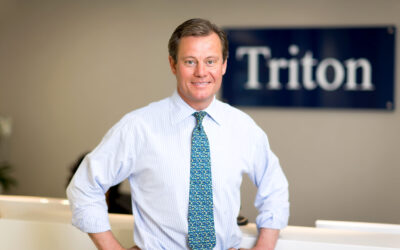 Buyout group Triton is preparing the sale of its damage restoration services firm Polygon in a...
read more