Spanish soccer body La Liga has separated its digital services into a new company and is in talks with private equity groups CVC Capital Partners and Bruin Sports Capital over selling 60 per cent of the organisation.
Investment in LaLiga Tech, which the Spanish league values at €450 million (US$548 million), will help develop the commercialisation of digital assets for use by other sports competitions.
La Liga president Javier Tebas confirmed discussions had taken place with "several well-known investment funds", including CVC and Bruin, over putting the majority stake on the market. Tebas added La Liga has invested around €200 million (US$243 million) in technology advancements in recent years, including artificial intelligence (AI), as well as business intelligence and analytics systems.
The president also insisted the move was not a cash grab from the league, stating it did not have "treasury problems". Instead, the potential LaLigaTech investment marks the next step in efforts to further commercialise the organisation's digital ecosystem within the sports industry, while also supporting the wider La Liga business.
The formation of LaLiga Tech will see some 110 league employees switch to the new company. Tebas also said it has agreements with up to 70 other competitions to sell its various tech products.  
La Liga already has deals with the likes of Dorna Sports, the commercial rights holder of the MotoGP global motorcycling series. The league has also extend its digital business to involve third parties, such as Spanish consulting firm Robota which works with the LaLiga Content Protection subsidiary that tackles piracy.
A deal for La Liga's digital assets would mark the latest entry from a private equity firm into another of European soccer's biggest leagues. Last month, a consortium led by CVC edged closer to acquiring a stake in Serie A's new media business after Italian clubs agreed to accept the group's €1.7 billion (US$2 billion) offer, seeing off competition from Bain Capital and NB Renaissance Partners.
CVC, as well as more than 20 other firms, are also reportedly interested in investing €300 million (US$365 million) in international media rights for Germany's top-tier Bundesliga.
Source: SportsPro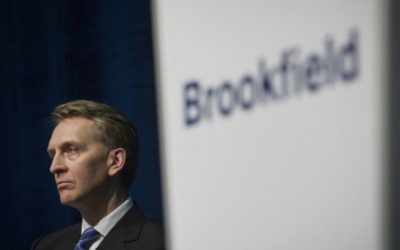 Hammerson has agreed to sell its retail parks to Canadian private equity firm Brookfield, after a...
read more