Freight management services group Xpediator surged on Tuesday after a consortium including largest shareholder Cogels – the investment vehicle of former chief executive Stephen Blyth – made an indicative proposal of 42p a share in cash to take the business private
The consortium also includes funds managed by Baltcap, one of the largest private equity investors in the Baltic states, and Justas Versnickas, the managing director of, and 20% shareholder in, Delamode Baltics, a subsidiary of Xpediator.
"The board of Xpediator remains confident in the company's prospects as a standalone listed business. It is, however, evaluating the proposal together with its financial adviser, Zeus Capital Limited, to establish the attractiveness of the proposal to all of its stakeholders," it said.
Get the week's top news delivered directly to your inbox – Sign up for our newsletter
Xpediator said that as matters stand, the board is minded to recommend the cash element of the proposal to shareholders, should a firm intention to make an offer be announced.
"The Xpediator board is continuing its discussions with the consortium and its advisers to progress the proposal," it added.
At 0925 GMT, the shares were up 26% at 38.04p.
Russ Mould, investment director at AJ Bell, said: "There is a growing risk that if the market isn't prepared to put a fair valuation on a company, then someone will come along and buy it. Increasingly, this someone is either the founder or a former director and that's exactly what is happening with transport group Xpediator.
"Since its IPO, Xpediator has made a few acquisitions and seen its pre-tax profit nearly double from £2.4m to £4.3m.
"The company would probably argue its operations have survived a pandemic and it is continuing to go places, yet the market seems to have been put off by its status as a very low margin business in an inflationary environment – qualities which many investors do not like at present."
Source: ShareCast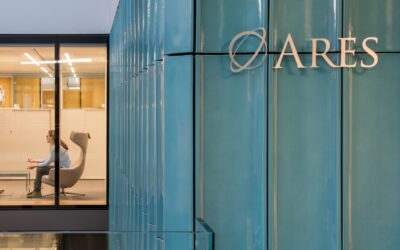 Abu Dhabi-based real estate firm, Aldar Properties, said it has bought the developer behind the...
read more