Focus Financial Partners has received a proposal from buyout firm Clayton, Dubilier and Rice (CD&R) to take it private at a $4.1bn valuation.
CD&R has offered to buy the investment advisory firm for $53 per share in cash, with Focus now engaging in exclusive talks with CD&R aimed at negotiating the terms of a deal.
Focus cautioned the price would not be moved any higher, and there was no guarantee a transaction would be consummated.
News of the buyout offer sent shares of Focus to their highest level in nearly a year, touching $52.62 at one point, before coming off slightly. The stock was up 8.8% at $50.34 on Thursday afternoon.
Stone Point Capital is considering whether to participate in the CD&R deal, including retaining some or all of its ownership stake once Focus is private and potentially putting in new equity capital, the statement said.
Get the week's top news delivered directly to your inbox – Sign up for our newsletter
The private equity firm and related entities effectively controlled 21.7% of Focus Financial's stock as of Nov. 3, according to a separate regulatory filing.
Focus Financial is a partnership of fiduciary wealth management firms. The constituent advisory businesses retain their operational independence, while Focus provides access to technology, compliance support and other services.
The New York-based company has been a public company since 2018, having been owned by Stone Point and fellow private equity firm KKR prior to listing.
With billions of dollars of cash and a mandate to invest, private equity firms have offered some respite in an environment that is still tough for dealmaking as fears of an economic downturn intensify.
Investment advisers such as Focus are attractive targets for buyout firms. The advisory space remains fragmented, meaning companies can be expanded quickly by gobbling up smaller rivals.
Source: Reuters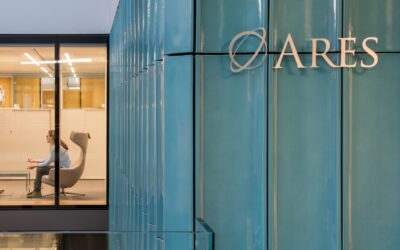 Abu Dhabi-based real estate firm, Aldar Properties, said it has bought the developer behind the...
read more