Zephyr Peacock India looks to raise $200m in the midst of funding winter. 
The funding winter may not be anywhere near over, but global investors are still interested in India's private markets. New York-based global investment manager Zephyr Peacock is looking to raise $200m from global and domestic investors over the next few months to provide growth capital to Indian enterprises. A majority of this money will come from North America. While it is never easy to raise a "blind pool" of capital, Mukul Gulati, president and chief investment officer of Zephyr Peacock India, says India is on everyone's radar and pension funds and large endowment funds are sitting on a large pool of money.
Explains Gulati, who has been selling India to global investors for nearly two decades now: "Despite all the news we've been reading about India, the reality was that India was not big enough. And India didn't have a record or a reputation of delivering returns for investors on a consistent basis, especially on the private side. But that piece is easier now, just because India has become more important to the world."
The opportunity for India's private market is large since China has disengaged from the world. However, investors are no longer going to support excesses of the Covid era. Foreign direct investments into China have fallen to 25 year lows and the Asian giant's weightage on the MSCI All Country Index too has fallen sharply by 7 percentage points to 19%. In contrast, India's weightage has risen by 4 percentage points, which is the highest compared to other countries in the basket.
Global funds are sitting on dry powder that can easily run into tens of billions of dollars. Given the global slowdown coupled with China's partial exit from the world stage, the world is looking at alternate destinations like India for growth and capital deployment. Explains Gulati, "So if you look at private equity investments and venture investments and FDI investments in China, all of that are at 10-20 year lows. And so for Western investors, just the diminishing of China has made India more important. And all this news about digitisation and 6-7% GDP growth is catching attention. And now we have some examples of good exits too. We understand India better and so we can articulate what we are doing in our strategy. For all these reasons, I feel optimistic that we'll be successful."
Zephyr Peacock was looking to raise an India-dedicated fund of $120-130m earlier this year but has increased the target to $200m as it is more confident of its strategy and opportunity set available to it in India. "From our own increasing confidence with our strategy, appetite and capital gains of our portfolio companies and the opportunity set available to us, we felt that this is a better fund size given the size of investments that we need to make," adds Gulati.
Get the week's top news delivered directly to your inbox – Sign up for our newsletter
While there's no shortage of dry powder, investors and LPs (limited partners) are not still rushing to write big cheques simply because the world has changed and money is no longer cheap. So now whether you have other options and relatively safe options, and given the entire churn in the startup ecosystem in India with funding winter setting in, what is it that investors are looking for?
The so-called ZIRP (Zero Interest Rate Phenomena) is well and truly history. The pandemic saw some egregious instances of hollow businesses getting insane valuations. In the US, some really bad business ideas got funded. While valuations were a big worry in the USA, in India, it was a little bit of both – bad ideas and crazy valuations. Some businesses were just never gonna make it, leave aside valuation, explains Gulati. Zephyr was among the venture funds that had to sit by the side during the pandemic as valuations hit irrational levels. The firm did one deal in 2021 for that reason, because the market was so hot that bad businesses were getting funded and good businesses were getting funded at insane valuations.
Now founders are better behaved as they can read the tea leaves. Says Gulati, "Now we see that the founders are better behaved. We don't have to give them a speech on cash flows and profitability." Now sophisticated LPs, the best ones already know this because a version of this game was played out in the United States, which is half of the world's venture capital market.
The LPs understand that there have been some excesses in the system but the ecosystem is working through it to establish equilibrium. And as the bubble is winding down, there may be some good investments available. "So for many of our existing investors and some new ones that we are talking to, that is the main point of view," concludes Gulati.
Source: Business Insider India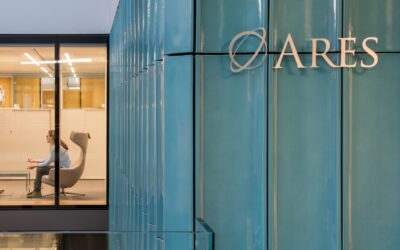 Abu Dhabi-based real estate firm, Aldar Properties, said it has bought the developer behind the...
read more