Lunate, a global alternative investment management company with more than $50bn of assets under management, and BNY Mellon, the world's largest custodian and a leader in wealth management technology are investing in a new company, Alpheya, that will develop a customized wealth management technology platform for wealth and asset managers in the Middle East and North Africa (MENA).
Based in the Abu Dhabi Global Market (ADGM), Alpheya will be funded with a capital commitment of $300m and is expected to start serving clients in 2024. BNY Mellon has a minority share in the company.
The new financial technology company will meet the growing demand in the Middle East from wealth and asset managers, private banks, and investment houses, for an end-to-end digital solution that delivers a range of services, including client onboarding, financial planning, portfolio construction, trading and rebalancing, risk management reporting, and analytics. Utilizing the latest security and data architecture, the platform will be designed to meet the data privacy and localization requirements for each market in the region.
"We look forward to leveraging our local industry and investment expertise with BNY Mellon's long history in wealth technology solutions to help wealth managers in the Middle East meet the evolving needs of their clients," said Seif Fikry, Managing Partner, Lunate. "Not only will this new platform transform wealth capabilities for financial institutions across MENA, it will also strengthen Abu Dhabi's role as a global hub for wealth and asset management."
Built on open and modular architecture, the platform will provide the digital tools and solutions for clients to meet the growing challenges of managing complex technology and numerous investment vehicles, so they can focus on engaging with their clients and expanding their business.
Get the week's top news delivered directly to your inbox – Sign up for our newsletter
"BNY Mellon is one of the largest wealth management technology providers, and the new company will leverage our deep expertise in providing wealth managers and investors digital tools and solutions for enhancing portfolio management, seamlessly connecting to local and global providers, and harnessing world-leading data management capabilities," said Akash Shah, Chief Growth Officer, BNY Mellon. "We are proud to invest in an organization which recognizes the need for a locally-developed wealth technology solution, and to support the burgeoning wealth management industry in the region."
"Wealth franchises today are managing complex technology environments and a multitude of investment options, that are all supported by more data and analytics and increasingly sophisticated risk management practices," said Roger Rouhana, CEO of Alpheya. "The creation of a wealth technology solution that provides digital tools and software solutions in one integrated platform and is customized for the Middle East, will greatly enhance the ability of regional wealth managers to grow in a scalable and client-centric way."
Source: CISION PR Newswire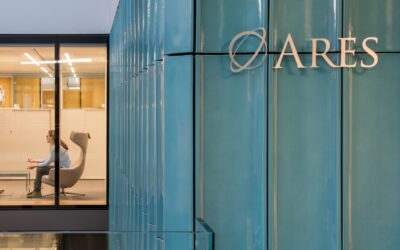 Abu Dhabi-based real estate firm, Aldar Properties, said it has bought the developer behind the...
read more