PE Insights Nordics
The 10th edition of the leading Private Equity conference in Stockholm
Stockholm
June 2023
"Great event, very well organized, went smoothly"
–Tanya Froehlich – Corum Group
The Conference
Expect to mingle with the leading players of the industry. Our Private Equity event in Stockholm will be the perfect place to meet LPs, GPs, and PE/VC Target Companies. See you there?
Limited & General Partners
1:1 Capital Introductions
Joining us?
Our regional focus will connect you to the key player of your sector. We can help you meet the right partners.
The Speakers
Attending the Conference means you'll be hearing insights from the leading experts of PE in the Nordic region. Here are some of our previous speakers.
Hilde Nilsen
Aberdeen Standard Investments
Mattias Borg
Vice President
Paul Denning
Founder & CEO
Find the right ticket for you
Learn more about the pricing to attend the conference.
Why you have to be there
No matter if you are a Limited Partner, General Partner, PE/VC Target Company or a Service Provider, we will make your experience tailored to answer your needs.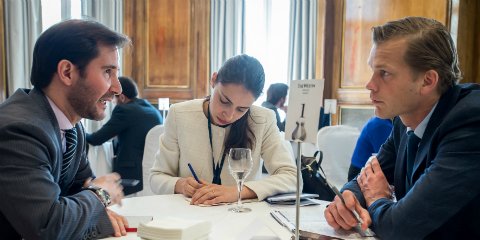 Capital Introductions
We can organise 1:1 meetings for you, where we'll match the relevant players according to your profile and preferences.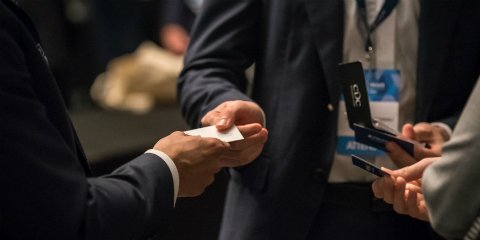 Speed Networking
What if in less than 20 minutes you were able to meet, introduce, and pitch your firm to more than 15 people? Well, now you can.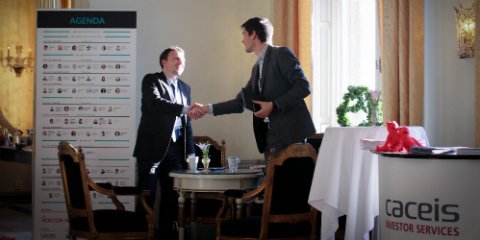 Tailored Solution
If you are looking for a specific package to expand your personal and brand reach, we will create a solution for your needs.
Insights & Panels
With over 13 different panels to choose from, our speakers will share on&off stage their experience and insights about the industry.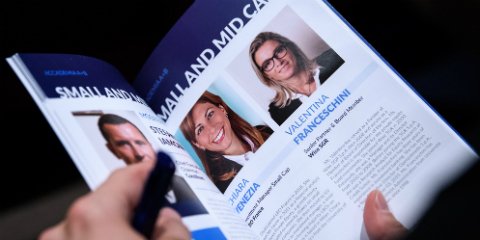 Delegate List
Not only you'll be featured in the delegate list, as well as we'll receive prior to the conference so you can prepare your networking.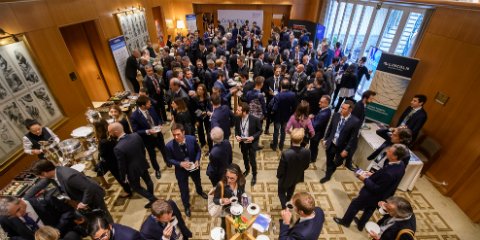 Perfect Mix
The focus is entirely directed to Networking, expect to find a perfect balance between LPs, GPs, and PE/VC Target Companies.
I would say that the most critical items is the day one requirements to define the operating model during integration, and base your transitional services on those day-one requirements, as well as the operating or interim operating model, when you're going to negotiate the terms and conditions and the TSA is with the seller of the carve out.
Michael Holm, Partner, Nordics
Global PMI Partners New machine learning technology can not only be used in enriching data, but is working very efficiently in comparing company data and finding truly similar companies with advanced trained algorithms. In many cases where traditional sector codes and descriptions do not really help at all. And it learns and improves.
Anders Lundgren, CEO and Founder
Valu8 Company Intelligence We believe that offering access to new geographies could be part of the answer. For example, Asia is seen as a promising market for direct lending: in early 2021 there were 44 private debt funds in the market focused on Asia, up from 38 at the beginning of 2020, and this trend is likely to continue accelerating.
Agnes Mazurek, Senior Consultant for Private Debt and Private Credit
Apex Group The Sponsors
Thanks to our Sponsors we can bring you a better experience. Find who are the main sponsors of this year's event.
The Partners
We partner with the local most relevant assocations and entities that give us a better understanding of how the market is performing. Discover this year's partners.
PE News in the Nordics
Stay updated and read about the recent private equity news within the Nordics region.
Record-breaking fundraising, rising dry powder, and faster fundraising cycles; private equity is...
read more
Ready to join us at the conference?
Would you like to speak to someone?
If you have any enquiries regarding this event, please let us know how we can help you and our team will make sure to reach out within the next 24h – 48h.