Agenda
PE Insights Poland & CEE 2020
Find out all the speakers and topics being discussed on the 28th of January in Warsaw.
08:30AM – 09.25AM   |   Registration & Breakfast
Our CEO will kickstart the conference explaining how the day will occur
Keynote Presentation
Keynote by Nadeem Ilahi, Senior Regional Resident Representative at International Monetary Fund
Highlights of the Year
SPONSORED BY
Polish and CEE Private Equity Outlook
Moderated by Piotr Chudzik, Managing Director at Trigon Investment Banking
Global geo-political and Economic developments to watch
10:45AM – 11.15AM   |   Networking Break I
GP Fundraising
Moderated by Anne Hutton, Regional Head, Equity Funds at European Bank for Reconstruction and Development
Executing a Successful Fundraising Round
SPONSORED BY
Small and Mid-Cap
Moderated by Łukasz Kosonowski, Partner & Head of Transaction Advisory Practice at MDDP
Przemyslaw Glebocki
Co - Managing Partner
12:00PM – 12.30PM   |   Networking Break II
Deal Sourcing
Moderated by Jacek Poświata, Managing Partner at Bain & Company
Sectors That Investors Should Watch in 2020
Early Stage Investments
Moderated by Kinga Stanisławska, Managing Partner, Co-Founder at Experior Venture Fund
VC & Growth
Polish VC ecosystem and its impact on the PE market
Moderated by Maciej Ćwikiewicz, CEO at PFR Ventures
Fireside chat on Environmental and Social Risk Management
Moderated by Maya Hennerkes, ESG Sector Lead for Financial Intermediaries at EBRD
1:20PM – 2.30PM   |   Lunch
SPONSORED BY
Value Creation Strategies
 Moderated by Barbara Kusak, Partner at Noerr
André Mierzwa
Managing Partner
Drivers to leverage relationships, collaboration and capital allocation
3:15PM – 3.45PM   |   Networking Break III
Board Engagement
Moderated by Mirna Marovic, President at CVCA – Croatian Private Equity and Venture Capital Association
Generating Superior returns through Board Engagement
Małgorzata Bobrowska-Jarząbek
Co-founder and Partner
SPONSORED BY
Exits
Moderated by Rafal Wiza Head of Private Equity Group at KPMG
Achieving the Highest Exit Multiple in Poland & CEE
5:15PM – 6.15PM   |   Closing Cocktail
Questions about our Agenda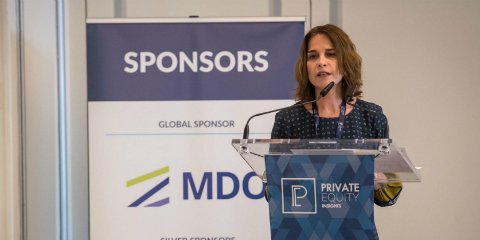 I want to speak in a panel
If you would like to hear about opportunities on speaking at our events, get in touch.
I want to suggest a topic
If you would like to suggest a hot topic in the market please do not hesitate to reach out.
I want to attend
Find more details about the right ticket for you and you'll be able hear all these speakers.
Get In Touch
If you have any enquiries, our team will be able to help. Submit the form below and we'll make sure to get back to you within the next 48 hours.