Partners Group, a leading global private markets firm, has, on behalf of its clients, sold a large-scale portfolio of US industrial properties at a Gross Asset Value of over $1 billion.
The Portfolio has a combined leasable area of 8.6 million sq ft and consists of 88 industrial properties primarily located across the Mid-Atlantic and Southeast regions of the US, including Atlanta, Nashville, Norfolk, Raleigh-Durham and the Shenandoah Valley, near Washington DC. The properties include 74 light industrial buildings and 14 Class A bulk industrial buildings, which primarily serve distribution tenants in the e-commerce supply chain.
In line with the firm's build-to-core strategy, Partners Group built the Portfolio by aggregating three separate lead investments, in partnership with Equus Capital Partners, located in five fast-growing US markets, offering unique exposure to attractive industrial assets in multiple geographic regions. At the time of the exit, Partners Group had executed its full transformational value creation plan, increasing occupancy levels to 98 per cent and executing lease renewals of key tenants; maintaining high average lease terms to a diversified, long-term tenant base; and enhancing the quality of the portfolio since acquisition by executing value-add development opportunities.
Since Partners Group's original investment, an additional 750,000 square feet of space was added to the Portfolio. Demand for large-scale logistics and industrial real estate has accelerated since the onset of Covid-19, benefitting from structural tailwinds from the e-commerce sector. Partners Group created a unique opportunity for an institutional buyer to acquire a diversified portfolio of attractive industrial assets in a high-demand, low-volatility sector. The exit represents a return in excess of 2x for Partners Group's clients.
Ron Lamontagne, Managing Director, Co-Head Private Real Estate Americas, Partners Group, says: "Partners Group built this portfolio of quality assets across attractive industrial markets, gaining exposure to key transformative trends, such as the rise of e-commerce and relatively outsized expansion of regional growth cities. We are proud to see the transformational results of the work we have done during the past three years and believe this exit represents an excellent outcome for our clients. We continue to see relative value in the industrial sector and, in particular, we have conviction in last-mile distribution facilities, smaller urban logistics warehouses and cold storage facilities, which are supported by resilient structural market trends."
Jessica Wichser, Global Head Asset Management, Private Real Estate, Partners Group, adds: "This Portfolio generated strong demand from buyers due to its strategic geographic positioning, strong operating fundamentals, diversified tenant base and long-term tenant appeal. During our holding period, we navigated the Portfolio through market disruptions caused by the Covid-19 pandemic, and adopted an entrepreneurial governance approach that allowed us to execute on our transformational investment strategy and maximize potential cashflows, fueling the Portfolio's growth and securing sustainable returns for our investors."
Partners Group's real estate business has a total of USD17 billion in assets under management and has invested USD20 billion in real estate opportunities since inception on behalf of its clients. Other notable transactions in 2021 include the acquisition of a portfolio of UK industrial properties for GBP253 million; the firm also made its first direct real estate transaction in Japan in five years in January, acquiring 24,000 sq m of Grade A office space near Tokyo.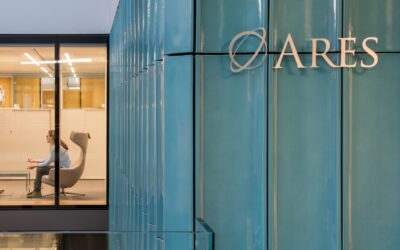 Abu Dhabi-based real estate firm, Aldar Properties, said it has bought the developer behind the...
read more